Trello Cioccolato, Pittsburgh, PA's fine custom chocolates division of Lord's International, offers the finest in chocolate candy confections and snacks, providing custom-designed chocolates, packaging, and displays; Pittsburgh Chocolate Bars; Pittsburgh gift baskets; Pittsburgh Black and Gold Chocolate Bars; boxed chocolates conveniently packaged in 2 oz., 6 oz., 10 oz. and 1 lb. boxes; chocolate bars and pretzels; corporate logos in chocolate and on packaging; and customized ribbons, wrappers and custom gift baskets.
Ideal delicious gifts for corporate giving, fundraising, Easter, Christmas, Secretary's Day, Valentine's Day, Halloween, and weddings.
Interested in Wholesale?
Contact us at 1-800-222-6372 to setup a wholesale account.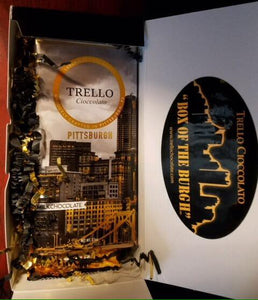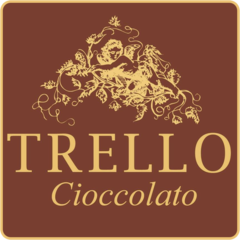 Gift Baskets
We offer a large selection of Gift Baskets from Christmas baskets to Graduations!
Explore Gift Baskets